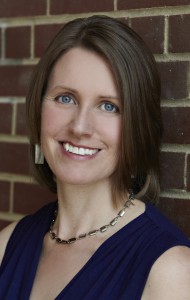 Simone Klann is an Edmonton-based speech-language pathologist in private practice. For over two decades, she has assisted families and individuals in reaching their highest communicative potential.
Early in her career, Simone provided assessment, therapy and consultation services to children and families in a variety of settings including hospital outpatient services, childcare and preschool programs, elementary schools, and community health programs.
Simone then assumed a clinical leadership position which integrated program development, clinical guidance, and mentoring to speech-language pathologists, speech-language assistants and graduate students.
In 2010, Simone started Klann Consulting Services and expanded her practice to include accent modification and communication coaching. She regularly provides courses and individual instruction to adults and teens who want to improve  their pronunciation, communication confidence, and presentation skills.
Simone's Precision English Pronunciation courses have been offered at corporate locations in both Edmonton and Calgary. She has also provided instruction by video-teleconference. Simone works closely with her corporate clients to accommodate the specific needs of both the participants and the organization.
Simone also does presentations on a regular basis for non-profit groups on topics such as Canadian English pronunciation, speech-language development, and other topics relating to early literacy and communication.
Educational Background:
Bachelor of Arts – Linguistics, University of Alberta, 1994
Master of Clinical Science – Communicative Disorders, University of Western Ontario, 1997
Accreditation:
Registered with Alberta College of Speech-Language Pathologists (ACSLPA)

Certified member of Speech-Language and Audiology Canada (SAC)

Member of Alberta Speech-Language Association of Private Practitioners (ASAPP)
Certified P-ESL Instructor, Compton P-ESL Accent Modification Method
Additional Training:
Lidcombe, Montreal Fluency Centre
SCERTS Model – Assessment and Intervention Planning
Accent on Canadian English – ACE Accent Modification Training
Kaufman Evaluation and Treatment of Children with Apraxia of Speech